RMC Congratulates John R. Moffatt on Earning his Certified in Financial Forensics (CFF) Certification
August 21, 2017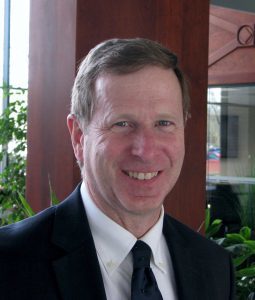 Resolution Management Consultants, Inc. (RMC) congratulates John R. Moffatt, a Managing Consultant with RMC, on receiving his American Institute of Certified Public Accountants (AICPA) Certified in Financial Forensics (CFF) Certification. The AICPA established the CFF credential in 2008 for CPAs who specialize in forensic accounting. The CFF credential is granted exclusively to professional accountants (as deemed by a governing body) who demonstrate considerable expertise in forensic accounting through their knowledge, skills, and experience.
Mr. Moffatt, CPA , possesses more than 35 years of experience in finance, public/private accounting, and internal audits including direct Big 4 experience with KPMG and Arthur Anderson, plus collaborations with Ernst & Young, PwC, and Deloitte & Touche.
Resolution Management Consultants, Inc. (RMC) is a nationally recognized consulting firm headquartered in Marlton, NJ, specializing in avoiding, minimizing or resolving problems that may evolve during the design and construction process. Founded in 1993 by veterans in the construction contracting and engineering professions, RMC has assisted numerous private owners, public (city, state and federal) agencies and contractors in either achieving project goals or resolving cost and time disputes between the contracting parties. The collective experience of our professional staff encompasses all phases of the design and construction process, including engineering, construction management, and accounting. For more information on RMC, please visit our website at www.resmgt.com.
Resolution Management Consultants, Inc.
James F. Gallagher/Jeffrey B. Kozek
Principals
(856) 985-5000, Toll Free: 800-390-8800
j.gallagher@resmgt.com/j.kozek@resmgt.com