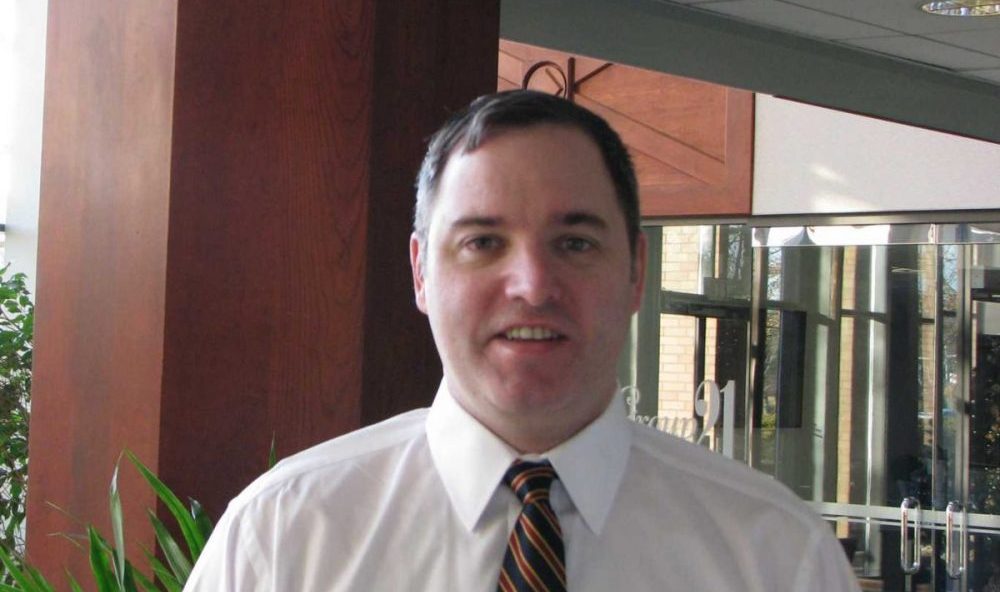 Steven M. Carroll, CCP, PSP, PMP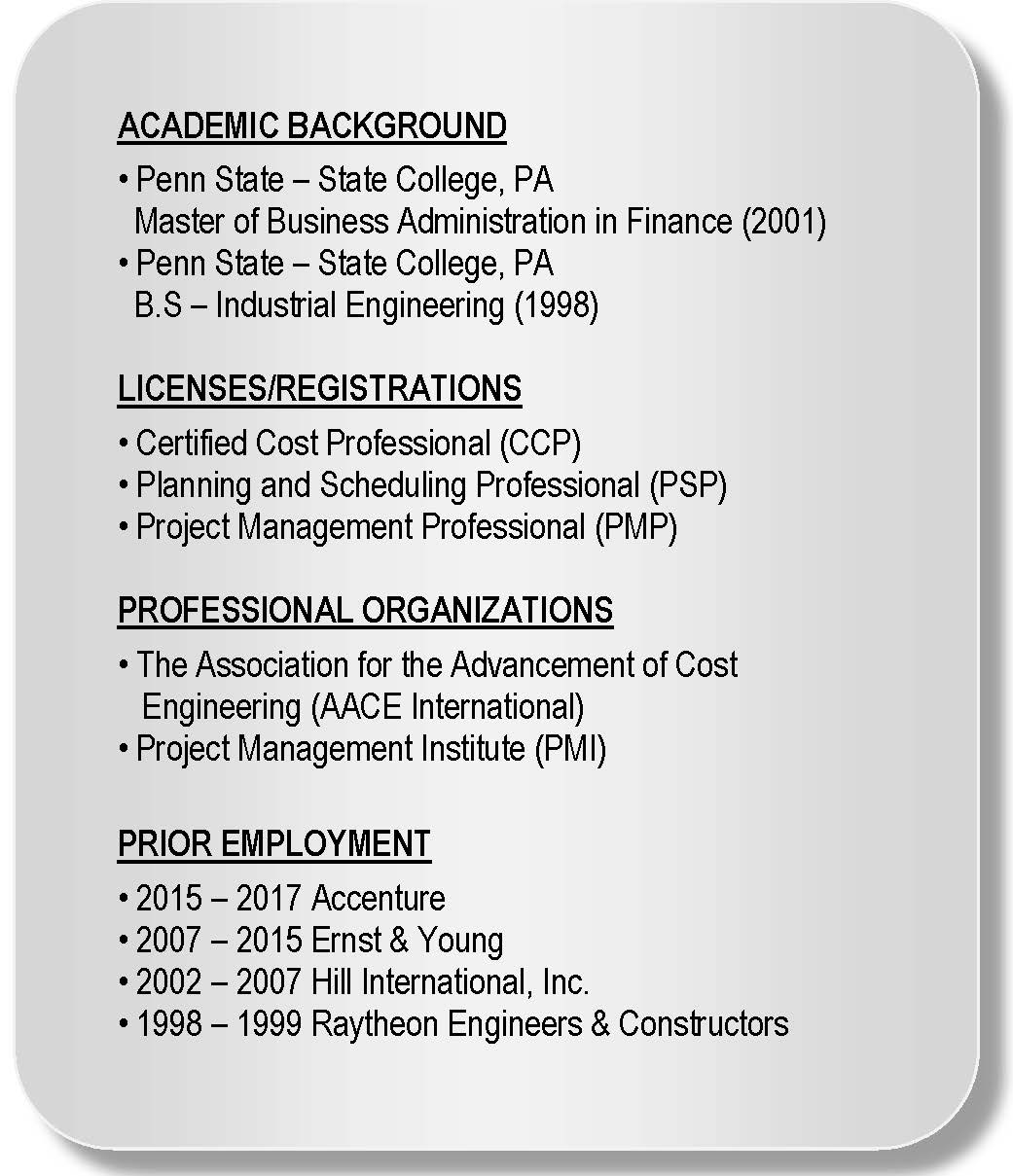 Steven Carroll, a Managing Consultant with Resolution Management Consultants, Inc., is a seasoned construction consulting professional with experience in business process design, process improvement, risk management, scheduling, cost controls, operational readiness, quality assurance, procurement, and construction claims analysis and dispute resolution services, including the preparation of expert reports and litigation support.
Mr. Carroll has provided construction claims consulting services across a wide variety of projects and industries including buildings, power plants, utilities, energy, manufacturing, airports, highways, and healthcare facilities. Representative assignments at RMC include development of an expert report relating to the renovation of an international organization's headquarters in New York City. Mr. Carroll provided rebuttal to the electrical subcontractor's allegations the contract drawings and specifications were lacking in completeness and accuracy and that the quantity and frequency of changes was unreasonable.
Mr. Carroll evaluated impacts to the window wall/curtainwall subcontractor relating to its contract on a 51-story hotel in the Northeast United States. Mr. Carroll analyzed key impacts to the subcontractor and drafted issue narratives related to the precedent precast and cast-in-place concrete delays, out of tolerance concrete slabs, rebar conflicts, and various other miscellaneous issues. Mr. Carroll also performed delay, disruption and loss of efficiency analysis and provided quantification of the damages incurred.
Mr. Carroll has provided project controls and claims consulting services on an ongoing basis for various U.S. government buildings outside the U.S. that include schedule reviews, reviews of contractor requests for equitable adjustment and claims analysis. Mr. Carroll also provided Qualitative and Quantitative Schedule Risk Analysis services where he identified potential risks to the forecasted substantial completion date and Monte Carlo Simulations to develop risk adjusted forecast dates. Mr. Carroll also provided dispute resolution services for the construction manager on the development of a $50 million one-of-a-kind entertainment facility in New York City. This included review of outstanding change orders, identification of the root causes of project delay, and an independent assessment of the damages alleged.
Mr. Carroll performed delay analysis on a claim relating to the design and construction of a solar array in southern New Jersey. Mr. Carroll reviewed 18 project schedules received in both .pdf and native format and performed schedule delay analysis utilizing 8 "windows" of time to perform schedule comparisons. He identified the root cause and responsible party for over 9 months of project delay that included major delays to the site work and grading, solar racks and rails and from contractor termination and replacement.
Mr. Carroll provided change order and delay analysis for a construction manager in New York City on two projects including a new 20-story condominium residence in Manhattan and the re-development of a major retail building in Brooklyn into a mixed-use property. Mr. Carroll reviewed the issues causing delays to the excavation and foundation and helped the contractor draft delay notices and identify time and cost impacts. These issues included impacts from adjacent buildings, unforeseen rock locations, an underground storage tank and a lack of trucking and permitting issues. On the project in Brooklyn, Mr. Carroll analyzed issues and developed a delay notice summarizing impacts due to the replacement of the demolition subcontractor, unexpected asbestos and lead paint abatement, and reduced hoist availability.
On another assignment, Mr. Carroll reviewed the claims of the developer against its tenant on the renovation and foreclosure of a 12-story building in Northern New Jersey. Mr. Carroll reviewed and provided responses to the developer's expert who issued a report relating to construction scheduling, punchlist and costs. Mr. Carroll assessed the reasonableness of the original timeframe, the events leading to several years of delays, the reasonableness of tenant required items before occupancy, and whether the tenant's actions contributed to or caused the foreclosure of the loan taken out by the developer.
Mr. Carroll developed an independent estimate and summary level schedule to repair a dry dock after pile driving operations on an adjacent property resulted in soil subsidence that impacted the structural integrity of the existing dry dock and supporting facilities. Mr. Carroll reviewed potential repair methods including compaction grouting, micro-piling, auger cast piling, or deep excavation and helped develop an $18 million repair estimate based on the most practical and cost-effective solution.
Mr. Carroll performed a site inspection for a re-development project in Long Island City, NY to document the status of the work at the time the original contractor left the project and before replacement contractors completed the work. The project included the renovation of a pre-existing three story building, with 2 new levels and a roof terrace constructed on top of the pre-existing structure. Mr. Carroll identified pre-existing conditions on each of the renovated floors relating to cracking/crumbling concrete, exposed rebar, and calcimine paint and issued a report that documented the status of the work with video footage and photographs.
Mr. Carroll also assisted in the preparation of an expert report in response to a $38 million claim related to the design and construction of an automobile shredding and sorting facility. Mr. Carroll reviewed system design documents as it related to its adequacy, mass flow and throughput of material through the system and the circumstances surrounding two separate fires at the facility including addressing the adequacy of the system design and root cause of the fires and related damages.
Mr. Carroll analyzed schedule delays during construction resulting from the default of the General Contractor on construction of a $20 million long term care facility in New Jersey. Mr. Carroll reviewed the planned schedule, status at the time of contractor default and engagement of the replacement contractor and as-built/completion schedules. Mr. Carroll evaluated potential delay issues such as permitting delays, bathroom floor slopes, and regulatory compliance, and air balancing. Mr. Carroll provided an independent assessment of liquidated damages for use in settlement discussions between the surety for the initial contractor and the owner of the property.
Mr. Carroll investigated the root causes of the failure of two relatively new Caterpillar diesel generators powering two container cranes purchased for $25 million. Mr. Carroll reviewed manufacturer manuals, operating procedures, and other relevant data and drafted a report summarizing the design, operations and maintenance of the equipment and conclusions as to the root causes of the failure of the generators, such as the improper handling of corrosive liquids such as urea.
Prior to RMC, Mr. Carroll worked for a major consulting firm's Capital Project Services practice, where he assisted with the implementation of Enterprise Program Management Office design across the dimensions of people, process and technology for a major capital program. He also managed a project controls improvement initiative that included designing the management processes around estimating and progress measurement. Prior to that, Mr. Carroll worked for a Big 4 consulting firm in its Construction Advisory practice where he managed a project assurance review for a new high rise building in New York City where he evaluated costs incurred for compliance against the GMP contract. He also was the lead planning and scheduling subject matter expert on an Earned Value Management Systems review for three major government programs.
Mr. Carroll began his career at a major engineering and construction contractor where he served in the Project Controls Department. He also worked for an international construction consulting firm where he evaluated numerous construction claims. Mr. Carroll was awarded a certificate in Advanced Project Management in Primavera P6 and is familiar with a number of other project management software systems.