RMC Welcomes Steven M. Carroll, CCP, PSP, PMP to its Team of Professionals
November 6, 2017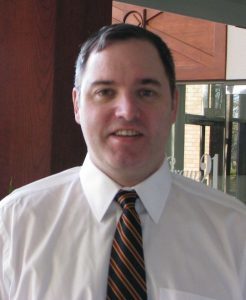 Steven M. Carroll, a Managing Consultant with Resolution Management Consultants, Inc. is a graduate of Penn State with a B.S. in Industrial Engineering and an M.B.A. in Finance. He holds CCP, PSP, and PMP certifications and is a member of the AACEI and PMI. Mr. Carroll is a seasoned construction consulting professional with experience in business process design, capability assessments, process improvement, risk management, scheduling, cost controls, quality assurance, procurement and construction claims analysis and dispute resolution services.
Steve's project scheduling experience includes developing, maintaining and tracking progress against the baseline budget as well as scheduling change management and reporting. Steve has also provided construction claims consulting services on a wide variety of projects including power generating stations, buildings, airports, manufacturing facilities and healthcare facilities.
Resolution Management Consultants, Inc. (RMC) is a nationally recognized consulting firm headquartered in Marlton, NJ, specializing in avoiding, minimizing or resolving problems that may evolve during the design and construction process. Founded in 1993 by veterans in the construction contracting and engineering professions, RMC has assisted numerous private owners, public (city, state and federal) agencies and contractors in either achieving project goals or resolving cost and time disputes between the contracting parties. The collective experience of our professional staff encompasses all phases of the design and construction process, including engineering, construction management, and accounting. For more information on RMC, please visit our website at www.resmgt.com.
Resolution Management Consultants, Inc.
James F. Gallagher/Jeffrey B. Kozek
Principals
(856) 985-5000, Toll Free: 800-390-8800
j.gallagher@resmgt.com/j.kozek@resmgt.com