RMC Congratulates James F. Gallagher, P.E. on Achieving ASCE Fellow Grade
January 6, 2017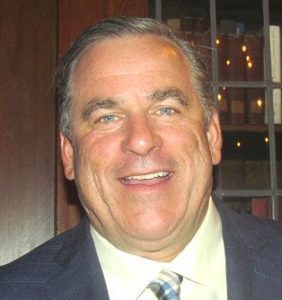 Resolution Management Consultants, Inc. (RMC) congratulates James Gallagher, Principal of RMC on his nomination and acceptance to Fellow Grade from the American Society of Civil Engineers (ASCE) for his outstanding achievements in the Engineering industry. There is no direct admission to the grade of Fellow. Fellow status is attained by professional accomplishments via application and election by the Membership Application Review Committee (MARC). ASCE Fellows have made celebrated contributions and developed creative solutions that change lives around the world. It is a prestigious honor held by fewer than 3.5% of ASCE members.
Click on link to access ASCE webpage regarding  Fellow Grade acceptance: Resolution Management Expert Named ASCE Fellow
Resolution Management Consultants, Inc. (RMC) is a nationally recognized consulting firm headquartered in Marlton, NJ, specializing in avoiding, minimizing or resolving problems that may evolve during the design and construction process. Founded in 1993 by veterans in the construction contracting and engineering professions, RMC has assisted numerous private owners, public (city, state and federal) agencies and contractors in either achieving project goals or resolving cost and time disputes between the contracting parties. The collective experience of our professional staff encompasses all phases of the design and construction process, including engineering, construction management, and accounting. For more information on RMC, please visit our website at www.resmgt.com.
Resolution Management Consultants, Inc.
James F. Gallagher/Jeffrey B. Kozek
Principals
(856) 985-5000, Toll Free: 800-390-8800
j.gallagher@resmgt.com/j.kozek@resmgt.com