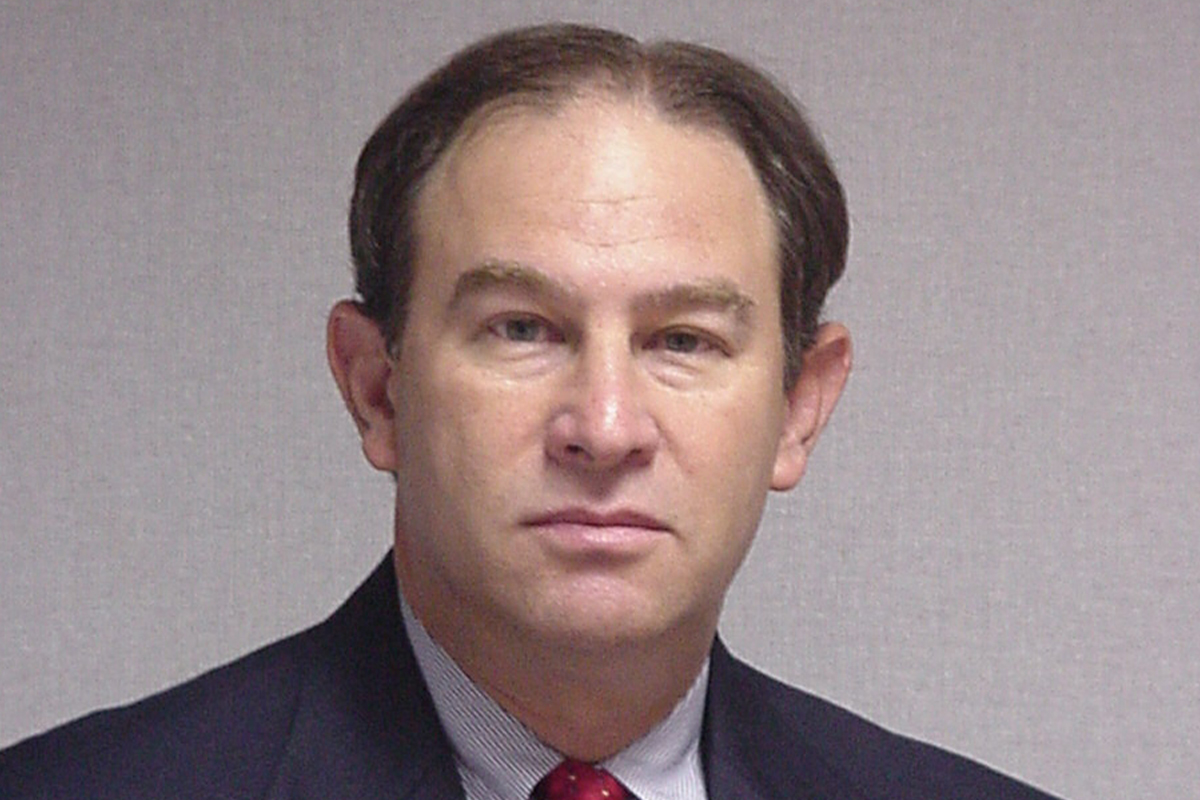 Jeffrey B. Kozek, J.D., CFCC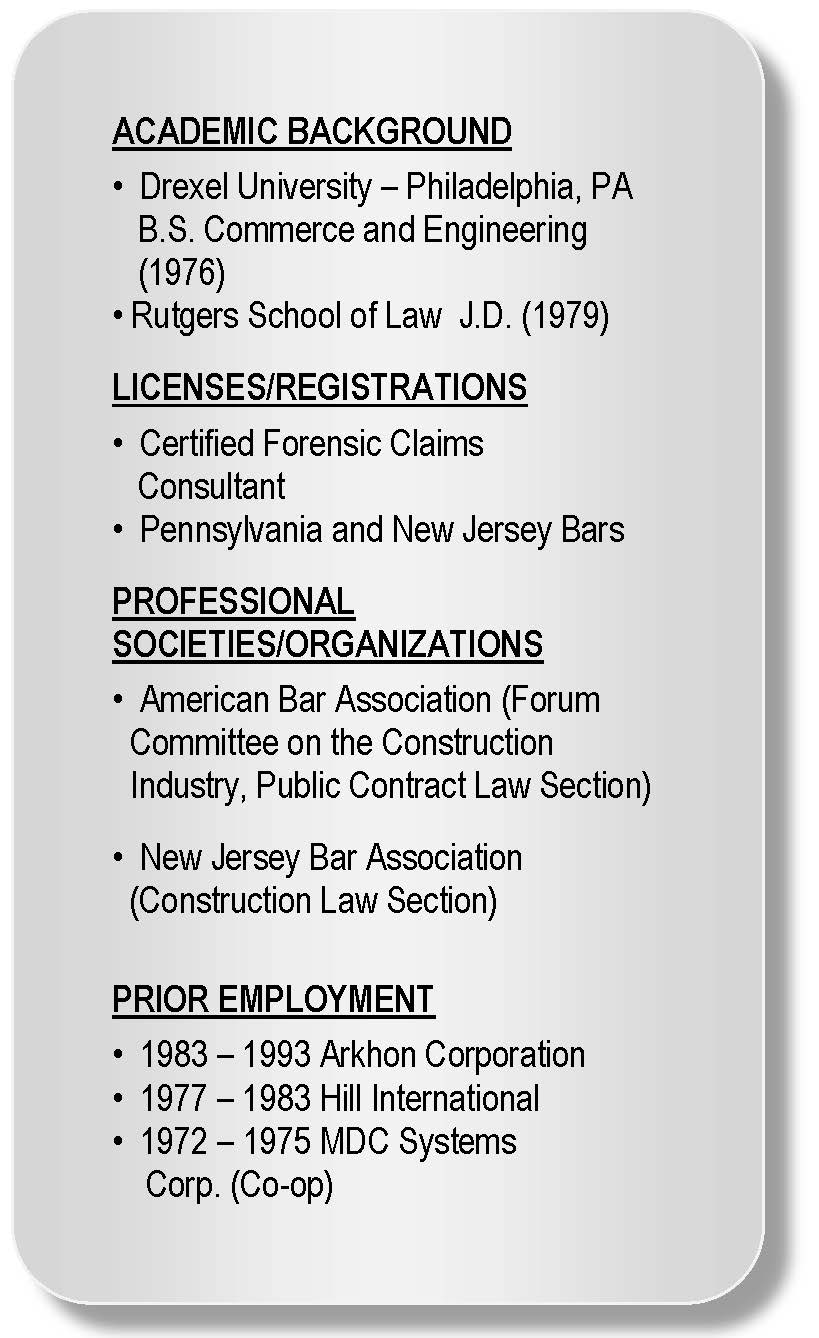 Jeffrey B. Kozek, a founding member and Principal of Resolution Management Consultants, Inc., (RMC) has spent his entire professional career associated with the prevention, mitigation and resolution of claims and disputes in construction and supply contracting. He has worked with public and private owners, contractors, architects, engineers and attorneys in the development of contract provisions and procedures; in the implementation of these procedures and in the monitoring of ongoing construction; in developing independent schedule delay and disruption analyses; in overseeing, reviewing and evaluating the delay analysis work product of others; and in calculating damages and performing productivity analyses.
Mr. Kozek's experience spans many industries including commercial (hi-rise office buildings, hotels, casinos, parking garages, department stores and shopping malls); residential (condominiums, townhomes and military housing); healthcare (hospitals, medical plazas and nursing homes); education (primary and secondary school and university renovation and new construction); judicial facilities (courts and detention facilities); transportation (highways and bridges, light rail, airports and bus facilities, and ports); environmental (soil remediation, asbestos abatement, wastewater treatment facilities, dams, waterways and pumping stations); manufacturing (vehicle assembly plant, newspaper printing facility, potato processing plant and special security facility); industrial (automobile plant and steel mill dismantlement); power (fossil, hydro, cogeneration and nuclear); and miscellaneous federal and local government projects (U.S. embassies and consulates, base facilities, commissaries, naval vessels and municipal complexes).
Mr. Kozek has been involved in the application of critical path method (CPM) scheduling techniques for over 41 years. From drawing network logic – to developing work sequences and durations – to drafting scheduling specifications – to updating schedules – to preparing or evaluating schedule delay analyses. Mr. Kozek has worked on scheduling assignments in various industries, including condominium development, manufacturing facilities, asbestos removal, schools, hospitals, embassies and highway construction.
Project Management assignments have included contract and project procedures development, the crafting of forms for use in the field for purposes of identifying, tracking and monitoring work performed and time and cost of performance, and developing documents for dealing with change or variation orders. Assignments have included condominiums, production facilities, detention centers, wastewater treatment facilities, drilling rigs and casino/hotels.
Claims work has included projects of varying size and type, working with both the private and public sectors, and dealing with various levels of the client's staff, legal counsel and other professional assistance. This work has involved projects worldwide on claims ranging from $100,000 to $500,000,000.
Mr. Kozek has provided expert witness testimony in a number of cases regarding analyses prepared by him and under his direction and control involving claims for delay and disruption and damages. He has also lectured for more than 35 years, both domestically and abroad, to professional organizations, companies and groups, and to the general public on the topics of project delivery systems, equitable adjustments, construction claims avoidance and dispute resolution, critical path method scheduling, delay and disruption analysis and damages.