RMC Congratulates Michael J. O'Brien on Earning his Planning and Scheduling Professional (PSP) Certification
November 3, 2016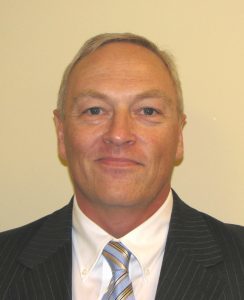 Resolution Management Consultants, Inc. (RMC) congratulates Michael O'Brien, a Senior Consultant with RMC, on receiving his AACE International (AACEI) Certification as a Planning and Scheduling Professional (PSP). A PSP is a skilled planning and scheduling professional with advanced experience in project planning, and developing, monitoring, updating, forecasting and analyzing integrated project schedules. The PSP leads the planning and scheduling process within the AACE International Total Cost Management (TCM) framework.
Mr. O'Brien possesses more than 30 years of hands-on experience in the construction industry. Mr. O'Brien has worked on projects ranging in cost from $200,000 to programs valued at $2.3 billion. His responsibilities have ranged from scheduling of on-going projects or programs, cost estimating, field representation and site manager to contract close-out and claims analysis involving delay, disruption, acceleration and damage calculations. His project experience includes transportation, wastewater facilities, environmental, educational facilities, medical facilities, hotels, airports, railroads and highways.
Resolution Management Consultants, Inc. (RMC) is a nationally recognized consulting firm headquartered in Marlton, NJ, specializing in avoiding, minimizing or resolving problems that may evolve during the design and construction process. Founded in 1993 by veterans in the construction contracting and engineering professions, RMC has assisted numerous private owners, public (city, state and federal) agencies and contractors in either achieving project goals or resolving cost and time disputes between the contracting parties. The collective experience of our professional staff encompasses all phases of the design and construction process, including engineering, construction management, and accounting. For more information on RMC, please visit our website at www.resmgt.com.